Posts for tag: fluoride
By Dental Speciality Clinic
December 02, 2020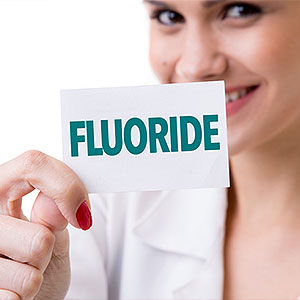 For over half a century now, community water systems have been adding fluoride to drinking water to help reduce the risk of tooth decay. Numerous long-term studies have demonstrated the soundness of this practice, prompting the U.S. Centers for Disease Control to call water fluoridation one of the ten most effective public health measures of the 20th Century.
In the 1960s, after years of study into the teeth-strengthening effects of fluoride, the U.S. Public Health Service recommended that drinking water utilities add fluoride at a rate of between 0.7 and 1.20 milligrams per liter (mg/L) or parts per million (ppm) of water. This recommendation held fast until 2015 when the service changed the recommendation to no more than 0.7 mg/L.
Why the change to guidelines that had been in place for over fifty years? The revision was in response to an increasing occurrence of dental fluorosis. This condition happens when the teeth absorb more fluoride than necessary, leading to discoloration of the surface enamel, creating effects like small white spots or brownish "mottling."
Dental fluorosis is the only known health condition caused by fluoride. As such, it doesn't damage the tooth itself, and is mainly a cosmetic problem. But it can still be avoided if fluoride intake is kept at moderate levels.
The original recommendation was sound science when first introduced. Since then, though, the prevalence of fluoride in everyday life has grown, with the chemical commonly found in dental care products like toothpastes or mouthrinses, as well as many processed foods and beverages and even infant formula. Our society's overall intake of fluoride has been growing as a result.
The new recommendation came after several years of research to verify water fluoridation levels of 0.7 mg/L would still be effective in the fight against tooth decay while lowering the risk of dental fluorosis. With this adjustment, this important and safe measure for keeping your family's teeth protected against disease is safer than ever.
If you would like more information on how fluoride can help your family fight tooth decay, please contact us or schedule an appointment for a consultation.
By Dental Speciality Clinic
January 27, 2020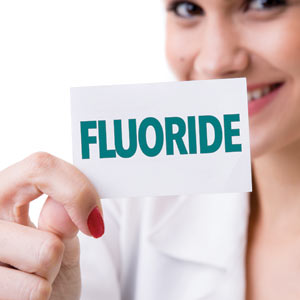 Fluoride is an important weapon in the fight against tooth decay. Fluoride consumption and other applications are especially beneficial during children's dental development for building strong teeth long-term.
But the truism "too much of a good thing" could aptly apply to fluoride. If a child consumes too much fluoride over an extended period of time, it could cause a condition called enamel fluorosis in which the enamel surface develops mottled or streaked staining. It's not harmful to the tooth's health, but it can greatly diminish a person's smile appearance.
To avoid fluorosis, it's important with the help of your dentist to know and regulate as much as possible the amount of fluoride your child receives. Here are 3 fluoride sources you should manage.
Toothpaste. Many manufacturers add fluoride to their toothpaste formula, usually an important way to receive this tooth-strengthening chemical. But younger children tend to swallow more toothpaste than older children or adults. Because the chemical builds up in the body over time, swallowing toothpaste every day could potentially elevate your child's fluoride levels. To avoid this, just use a "smear" of toothpaste on the brush for children under age 2, and a pea-sized amount for older children.
Your water system. About three-quarters of all public water utilities add fluoride to their water as an added measure for tooth decay prevention. The amount can vary from system to system, although the maximum amount recommended by the U.S. Government is 0.70 parts per million (PPM). You can ask your local water system how much fluoride, if any, is present or they add to your drinking water.
Bottled water. Any type of bottled beverage (water, juices, sodas, etc.) could contain various levels of fluoride. Unfortunately there are no labeling requirements regarding its presence, so the most prudent course is to carefully manage the beverages your child drinks, or stay with bottled water marked "de-ionized," "purified," "demineralized" or "distilled," which typically have lower fluoride levels. For babies feeding on milk, you can use the aforementioned bottled waters to mix powder, use ready-to-feed formula (also low in fluoride) or breast-feed.
If you would like more information on fluoride and your baby, please contact us or schedule an appointment for a consultation. You can also learn more about this topic by reading the Dear Doctor magazine article "Tooth Development and Infant Formula."