Posts for: November, 2021
By Dental Speciality Clinic
November 20, 2021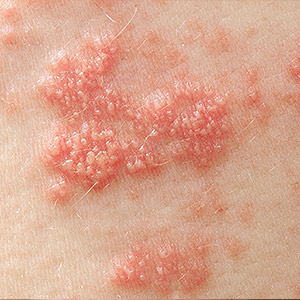 Most childhood sicknesses are highly treatable and quickly fade from memory afterward. But there's one viral infection that can reappear years later, albeit in a different form and this time it might not be as forgettable. It could even impact your dental care.
Varicella, more commonly known as chicken pox, is a viral infection that mainly affects children. Fortunately, the itchy blisters and other symptoms associated with it usually clear up on their own. But the virus itself, varicella zoster virus (VZV), can remain behind and become dormant.
Fast-forward a few decades, and the child once with chicken pox is now an adult, usually over 50. In 20-30% of former chicken pox patients, the virus reactivates as a new infection known commonly as shingles.
Shingles often begins with an itching, burning or numbing sensation on the skin that develops into a severe rash. Because of its effect on surface nerves, the rash often takes on a striped or belt-like pattern on the skin. A shingles outbreak can also cause fever, fatigue and pain, the latter of which in rare cases can be quite severe.
Shingles in its early stages is also highly contagious, transmitted easily through either physical contact with the skin lesions or through airborne secretions. This is especially troubling for certain groups: pregnant women, patients undergoing cancer or other serious disease treatment, or those with compromised immune systems. For them, shingles can pose a significant risk for complications.
Because of its easy transmission, and the danger it can pose to certain groups, dentists typically postpone treatment—even routine dental cleanings—for patients experiencing a shingles outbreak, especially a facial rash. Once their outbreak subsides, those procedures can be rescheduled.
If you develop what you think is shingles, you should seek medical attention as soon as possible. Certain prescribed antiviral medications can ease the symptoms and hasten recovery, but they're most effective if started within three days of the onset of the disease. There's also an effective vaccination for shingles recommended for people over 60 to help avoid the disease altogether.
One other thing! If you do develop shingles and have an upcoming dental appointment, let your dentist know. Better to reschedule your visit after you've recuperated than to put others' health at risk.
If you would like more information on shingles and dental care, please contact us or schedule an appointment for a consultation. You can also learn more about this topic by reading the Dear Doctor magazine article "Shingles, Herpes Zoster."
By Dental Speciality Clinic
November 10, 2021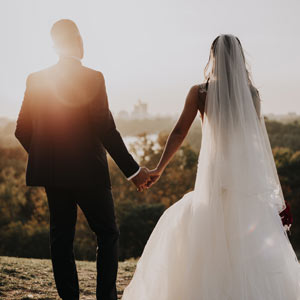 A year ago, former Australian footballer Jake Edwards got married. On television. To a woman he'd just met. No, not in a Vegas wedding chapel—it was all part of a reality TV series called Married At First Sight. Unfortunately, the marriage didn't last, which led to Edwards reevaluating his life. And one area in particular that came under his inward scrutiny was his smile.
Although otherwise possessing movie star looks, Edwards' teeth were anything but handsome: Besides a few that were chipped and cracked, his teeth overall looked small. His less-than-perfect smile was no secret, and he had plenty of offers from dentists to transform his smile.
He finally decided to do so, but with a twist: In addition to his own, he offered a full smile makeover to two other people for free (each valued at $30,000). The impetus for his makeover contest undoubtedly stems from his own lifelong experience: After years of being teased and bullied about his teeth, he knew firsthand how an unattractive smile can affect your personal and social confidence.
You too might feel the same confidence drain every time you look in the mirror. The problem, though, is that a full-scale makeover may seem out of reach financially and there aren't many Jake Edwards-style contests around to enter. But not to worry! There are a few ways to change your smile for the better without taking out a second mortgage on your house.
Teeth whitening. Even a smile with straight and perfectly formed teeth can be unattractive if those teeth are stained and dull. A professional teeth-whitening procedure can change that: Using a bleaching solution, we can turn drab and dingy teeth into a bright and dazzling smile in one sitting. With a little care and occasional touchups, your whiter smile could last for quite a while.
Bonding. We can repair mild to moderate chips and other tooth deformities simply and affordably with dental bonding. We gradually apply a resin dental material color-matched to your tooth, building it up and sculpting it to look natural. In just one sitting, a chipped tooth that once stood out like a sore thumb can regain its attractiveness.
Veneers. Many people like Edwards suffer from teeth that appear overly small or have slightly widened gaps. Problems like these and other deformities can be overcome with dental veneers, thin layers of porcelain bonded to the surfaces of teeth. Veneers can mask all manner of dental defects and truly transform a smile.
These and other affordable cosmetic procedures can truly change your smile, and many only take one visit. To learn more about your personal options, see us for a complete dental exam and consultation.
If you would like more information about other cosmetic dental procedures, please contact us or schedule a consultation. To learn more, read the Dear Doctor magazine article "Repairing Chipped Teeth."